Author: Dennis Quilala
There is some confusion about the roles of individuals, particularly of citizens, in politics. For example, in 2018, Philippine National Police Director General Oscar Albayalde issued a statement addressed to students of a state university for criticizing the government. He argued that students who are given free education by the government should not criticize the government. The statement was made at a time when student activists were linked to leftist groups that were considered terrorists by the government. On the one hand, it seems that for the PNP Chief, citizens were seen as mere recipients of government services. Moreover, resources used by the government to fund these services seemed to be generated by the government itself. The PNP Chief also argued that citizens, as recipients of government services, do not have the right to criticize the government. On the other hand, the PNP Chief seems to have attacked student activism. Student activism in the Philippines played a significant role against martial law. This module will look into the roles of individuals in politics as engaged citizens, volunteers, and as activists.
What do you think about our modules?
Please let us know by answering this short survey!
Rate this module
Most Essential Learning Competencies
Suggest ways to address social inequalities (local, national, and global); and
Examine human responses to emerging challenges in contemporary societies.
Most Essential Learning Competencies
Suggest ways to address social inequalities (local, national, and global); and
Examine human responses to emerging challenges in contemporary societies.
Performance Standards
By the end of this module, learners are expected to:
Identify one's role in social groups and institutions;
Recognize other forms of economic transaction such as sharing, gift exchange, and redistribution in his/her own society
Evaluates factors causing social, political, and cultural change; and
Advocate how human societies should adapt to such changes.
Lesson 1: Citizens and Citizenship
Learning Objectives
At the end of the lesson, the student must be able to:
Understand the essential elements of populism as a political ideology;
Identify the different characteristics of a populist leader; 
Compare different kinds of populist leaders in the Philippines and around the world; and
Evaluate the impact of populism on democracy.
Key Concepts
Citizen – an individual given legal rights in a state.
Citizenship – membership of a citizen with relation to a state.
Thin democratic model – designates minimum role of citizen as inclusion in politics through voting, supporting campaigns, etc.
Deliberative democracy – defines the role of citizens as more engaged in public affairs, such as influencing policy making. 
Cosmopolitan Democracy – espouses the broadening of perspectives beyond geographic boundaries, as long as these are significant issues concerning democracy. 
Difference Democracy – encourages minorities and individuals to have their own perspectives.
Volunteerism – the use of unpaid services to help others.
Activism – political actions that seek change. 
Clicktivism – focuses on social media as a way to forward social awareness.
Hacktivism – focuses on technology to pursue and attain political agenda and social change. 
Study Questions
What are the different conceptions of democratic citizens?
What are the ways that citizens can participate in politics and contribute to society?
What are the different types of volunteering?
Citizenship and Democracy
Section 1, Article IV of the 1987 Philippine Constitution identifies who Filipino citizens are.
The following are citizens of the Philippines:
(1) Those who are citizens of the Philippines at the time of the adoption of this Constitution;
(2) Those whose fathers or mothers are citizens of the Philippines;
(3) Those born before January 17, 1973, of Filipino mothers, who elect Philippine citizenship upon reaching the age of majority; and
(4) Those who are naturalized in accordance with law.
The legal definition of a Filipino citizen is an example of a citizen within a "thin" model of democracy. However, since there are different models of democracy, there are also different types of citizens.
Citizens are made not born
Saward (2006) argued that citizens are made, not born. He posits that the kind of democracy would determine the kind of citizens that a democracy would have. A thin model of democracy, for example, would have citizens that are defined legally, and their roles are limited to activities like participating during elections. Their inclusion in politics is guaranteed. In this kind of democracy, you would have a constitution that protects human rights, promotes rule of law, and where representation is based on regular elections. Citizens can be defined as those individuals who have legal rights in the state.
In the Philippines, this is true to a certain extent. Filipino citizens are defined in the 1987 Philippine Constitution. The legal rights of Filipino citizens are protected and those of age can participate as voters and may qualify as candidates during elections. Saward (2006) is describing a citizen as a person that is provided minimum roles in politics as compared to other types of democracies. It can be argued that this minimum definition of citizen could also be found in non-democracies. The rights and levels of participation in politics of these citizens may be more limited than a "thin" conception of citizens in a democracy.
There is also deliberative democracy. In a deliberative democracy, continuous dialogues are expected, and decision-making is shared between elected officials and the citizens. According to Saward, they are also expected to reason and reflect together. Deliberative democracy citizens do not just elect public officials during regular elections. They have more roles as they continue to engage their public officials. Elections are supposed to make public officials accountable, but in a deliberative democracy, even in between elections, citizens are keeping their public officials on their toes. They can request a meeting to discuss issues. They can write a letter to their legislative representatives and inform them of their opinion regarding how they voted on a bill.
It is interesting that in the Philippines, there is an institutional mechanism where citizens can dialogue with their public officials in between elections. The Local Government Code of 1991 and Proclamation No. 599, series of 2018 require barangays to hold assemblies twice a year. These assemblies should be held on any Saturday or Sunday of March and October. In these assemblies, barangay officials meet the citizens who live in the barangay. Citizens who are 15 years and older can join the assemblies. Barangay officials are supposed to present what they have done and what they plan to do using the funds allotted to the barangay. Citizens can discuss with the barangay officials in this forum. They can inform them of their needs. They can provide feedback on the projects that they have led. These could be used by public officials in making decisions.
While the thin democratic model of citizen ensures inclusion, the deliberative democracy citizen is a more engaged citizen. In the case of the Philippines barangays, the institutions facilitate this engagement; but even without these institutions, citizens could still engage public officials in various ways.
Saward (2006) identified two other democracies that have implications on citizenship: difference democracy and cosmopolitan democracy.
Difference democracy, according to Saward, is a democracy where differences are celebrated. Differences in opinions, differences in visions, and differences in plans in achieving visions are normal in political life. Unlike in deliberative democracy where consensus or agreed-upon decisions are supposed to be achieved, for difference democracy, leaving different perspectives where they are is not an issue. The majority can make decisions without making the minority agree. In this type of democracy, citizens are encouraged to have their own perspectives. They do not necessarily have to conform to the majority. They can form small groups that share their ideas. These ideas and perspectives are asserted and protected by citizens. Moreover, difference democracy encourages democracy not only in politics but in various other spheres. Democracy should be observed in the homes, in schools, in churches, and other social institutions.
Cosmopolitan democracy builds on other democracies, but its concern is not limited to one geographical area. Its concerns are concerns of humanity as a whole. Issues that cosmopolitan democracy citizens are interested in would include wars on the other side of the world, climate change that affects everyone on the planet, and refugees and migrants who need governments to provide them help. Citizens in this democracy have perspectives that are not limited to the states that provide them legal rights. They are also concerned about global issues and people outside of the jurisdiction of their own states.
Citizens at a minimum are individuals that have legal rights in a state. In democracies, citizens would have rights to participate in meaningful elections and other political activities. However, the expanding notions of democracies, deliberative democracy, difference democracy, and cosmopolitan democracy, also expand the notions of citizenship. There are more expectations for citizens with democracies that go beyond the minimal or thin notion of democracy.
Volunteerism and Activism
There are specific ways that citizens participate in the life of society: through activism and through volunteerism. Activism consists of political actions that seek change in society. These can take various forms, which include some of the activities that citizens are supposed to do in a democracy. This may include writing letters to their government officials asking for change in policy or in how certain activities are being conducted. It can also be by joining various civil society groups that have the same interests as the individual.
According to Jordan (2004, p.9), activists provide society with "new definitions of the good life and society." Labour groups, for example, have ensured ample rest for workers by limiting work to 40 hours per week. The activism of labour groups does not end there. Now, parental leaves are no longer limited to mothers who have given birth, but to fathers who also want to share in the rearing of children in the early days of the baby. Moreover, active groups from different sectors across the Philippines have conducted demonstrations and public protests in response to anti-people policies. For example, mass organizations, human right groups and youth networks support the Lakbayan ng Pambansang Minorya, which is an avenue for national minorities to demand for their "right to self-determination and just peace" (Villanueva, 2017). These not only call for accountability from the government, but these also show solidarity among sectors towards national development.
Jordan (2004) talked about the normalcy of organic eggs, which was a product of the activism of environmentalists and animal rights advocates. Activists have a vision of a good life and society that they want to be enjoyed by people.
Student activism in the Philippines during the Martial Law period demanded for more freedoms and the protection of human rights. This continues today as students who are nurtured in universities with new ideas and armed with new skills want to use these in effecting change in Philippine society. The internet has provided students, young people, and citizens in general with a new way to demand change. Clicktivism and hacktivism are more common. Clicktivism is "the use of the internet and social media to advance social causes" and Hacktivism "uses technology to promote a political agenda or a social change" and uses "hacker culture and hacker ethics…often related to the free speech, human rights, or freedom of information movements" (Haley, 2020). This new type of activism can be in the form of online petitions or hacking into government websites.
Citizens can also volunteer their time. There are different types of volunteerism (Rochester et al., 2010), (i.e. the use of unpaid services to help others), informal volunteering and formal volunteering. Informal volunteering is when individuals who are not paid help others who are not related to them. Formal volunteering is when one joins groups without getting paid and helps others or society. There are different motivations behind volunteering which can include altruism, mutual aid, and even because it helps one improve one's skills.
In the Philippines, the National Service Training Program Law requires tertiary students to undergo a training program in citizenship, environmental protection, disaster risk reduction, etc., in order to prepare them to become part of the National Service Reserve Corps or the Citizen Armed Force. Part of the training program is to provide the students an opportunity to volunteer or at least learn what volunteerism is. While in itself, the program is mandatory and a requirement for graduation, its main goal is to give students a taste of providing some of their time to help other people.
Self-Evaluation Form (Part 2)
Answer the following questions.
1. What have you learned from the lesson?
_________________________________________________________________________________________________________________________________________________________________________________________________________________________________________________________________________________________________________________________________________________________________________________________________________________________________________
2. How will you apply the knowledge you have learned in this lesson in improving Philippine society?
_________________________________________________________________________________________________________________________________________________________________________________________________________________________________________________________________________________________________________________________________________________________________________________________________________________________________________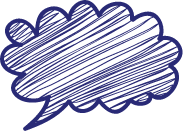 List of Activities
Synchronous Activities (In-class) 
Activity: Needs Assessment
Instructions. Divide the class into two groups. Ask each group to discuss the needs of the community where the school is located.
Step 1. Ask the students to write down these needs.
Step 2. Ask a representative from each group to present the needs they have identified in class.
Step 3. After the two presentations, were there identified needs of the community that were common to the two presentations?
Step 4. Ask the students what the class can do regarding the needs of the community.
Asynchronous Activities
Activity: Class Petition
Instructions. Ask the students to draft a letter addressed to a government official who can address the need/s of the community.
It is important that the teacher guides the students with regard to identifying the government agency and the government official who can address the problem. Does the identified need/s require legislation? Does it require action by the governor/mayor/barangay official?
Step 1. When the class has identified the agency and the government official, the students will draft the letter and ask students and other stakeholders of the community to sign a petition.
Step 2. The letter and the petition should need to be sent to the proper government agency and government official.
Self-Paced Learning Activities (Optional)
Activity: Volunteer Presentation Day
Instructions. Ask the students to reflect on a social, political, economic issue that they are most interested in. Give them time to research the issue.
Step 1. Ask them to identify a group that addresses that issue.
Step 2. Ask them to think about how they can contribute to the group that addresses that issue.
Step 3. Ask each of them to provide a five-minute presentation in class about the issue, the group, and how they can help that group address the issue.
Healey, J. (2020), Activism and Protest.
Jordan, T. (2004). Activism: Direct Action, Hacktivism and the Future of Society.
Rochester, C. et al. (2010). Volunteering and Society in the 21st Century.
SAMONTE, Q. S. (1970). Student Activism and National Development: The Philippine Setting. The Journal of Educational Thought (JET) / Revue de La Pensée Éducative, 4(3), 161–173. http://www.jstor.org/stable/23768353
Saward, M. (2006). "Democracy and Citizenship: Expanding Horizons" in Oxford Handbook of Political Theory.
Villanueva, P. (2017). Following the Lumad, from Bukidnon to Manila. CNN Philippines. https://cnnphilippines.com/life/culture/2017/09/07/lumad-lakbayan-2017.html
Learning Materials/strong>
THE LOCAL GOVERNMENT CODE OF THE PHILIPPINES. Official Gazette of the Philippines. https://www.officialgazette.gov.ph/downloads/1991/10oct/19911010-RA-7160-CCA.pdf
Official Gazette of the Republic of the Philippines
House of Representatives. Congress.gov.ph. https://www.congress.gov.ph/
Senate of the Philippines. Senate.gov.ph. https://www.senate.gov.ph/
iVolunteer Philippines – | Filipino Volunteers. i Volunteer Philippines. https://www.ivolunteer.com.ph/
Philippine National Volunteer Service Coordinating Agency – Build Hope, Change Lives: Volunteer!. PNVSCA Website. https://www.pnvsca.gov.ph/
University of The Philippines Ugnayan ng Pahinungód. Ugnayan ng Pahinungód Facebook Page.
https://www.facebook.com/UgnayanNgPahinungodSystem/.